water management systems for saltwater or freshwater
innovative products for your aquarium

specialising in automated water changers (AWC) & Auto Top ups (ATU)
REEFLOAT AQUARIUM AUTOMATION PRODUCTS

shipping available overseas
water management systems for saltwater or freshwater
innovative products for your aquarium
specialising in automated water changers (AWC) & Auto Top ups (ATU)
REEFLOAT AQUARIUM AUTOMATION PRODUCTS
shipping available overseas
Automated Water Changer (AWC)
just one of a range of sizes from 20 litres to 106 litres
NO MORE WET FLOORS AND NO STRESS FOR YOU AND THE TANKS INHABITANTS!
delivery available worldwide!
view the latest awc range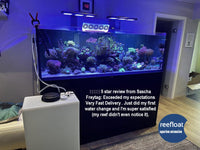 Spares for AWC & ATU
range of commonly used components for all our products
and if you cannot see the part you need just get in contact
visit our Spare parts section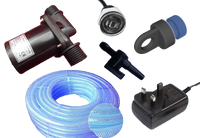 Automatic top-ups
as a kit where you provide container for reservoir or complete plug.n.play
Infrared optical sensing or external capacitive sensing - inclusive of exclusive safety measures
delivery available worldwide!
view the range
AWC customer review video
Let customers speak for us